Schoolzine App
SZapp
Learn how to install the app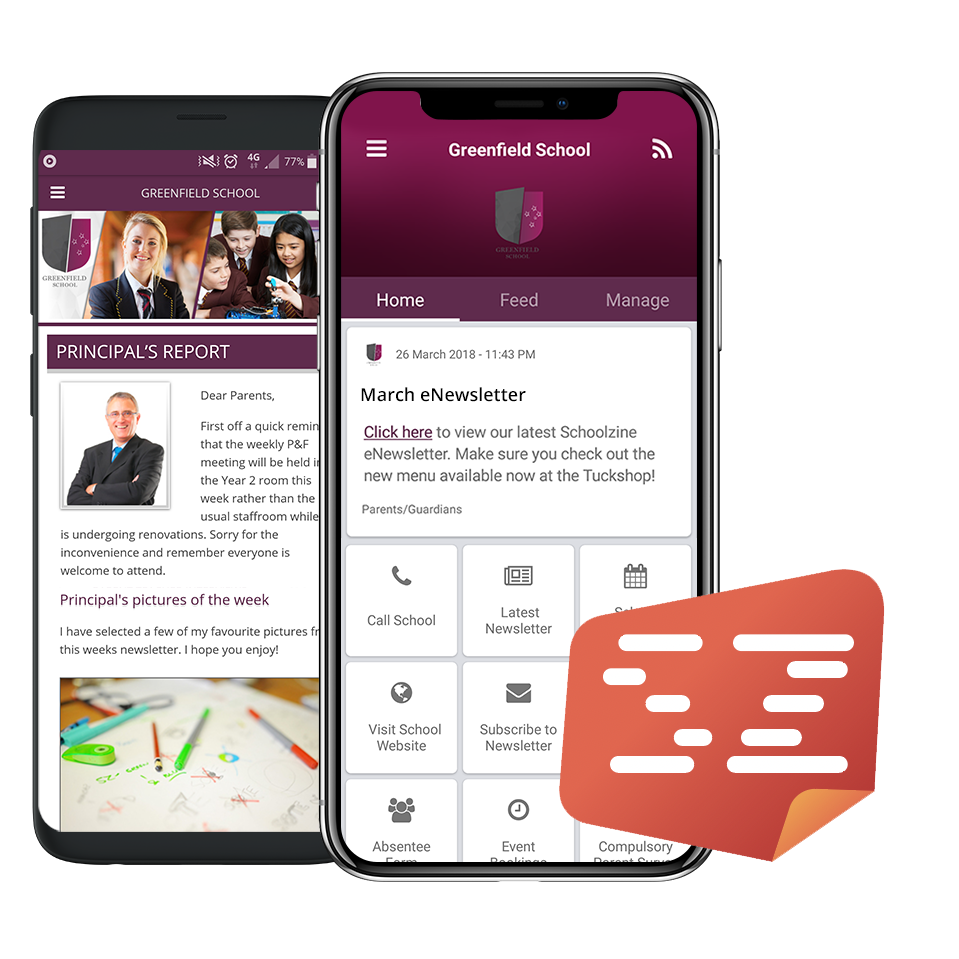 Apple Devices:
On your device, open the App Store.
Search the App Store for SZapp.
Download and install SZapp.
Android Devices:
On your device, open the Play Store.
Search the Play Store for SZapp.
Download and install SZapp.
Find your School
Select your school's region.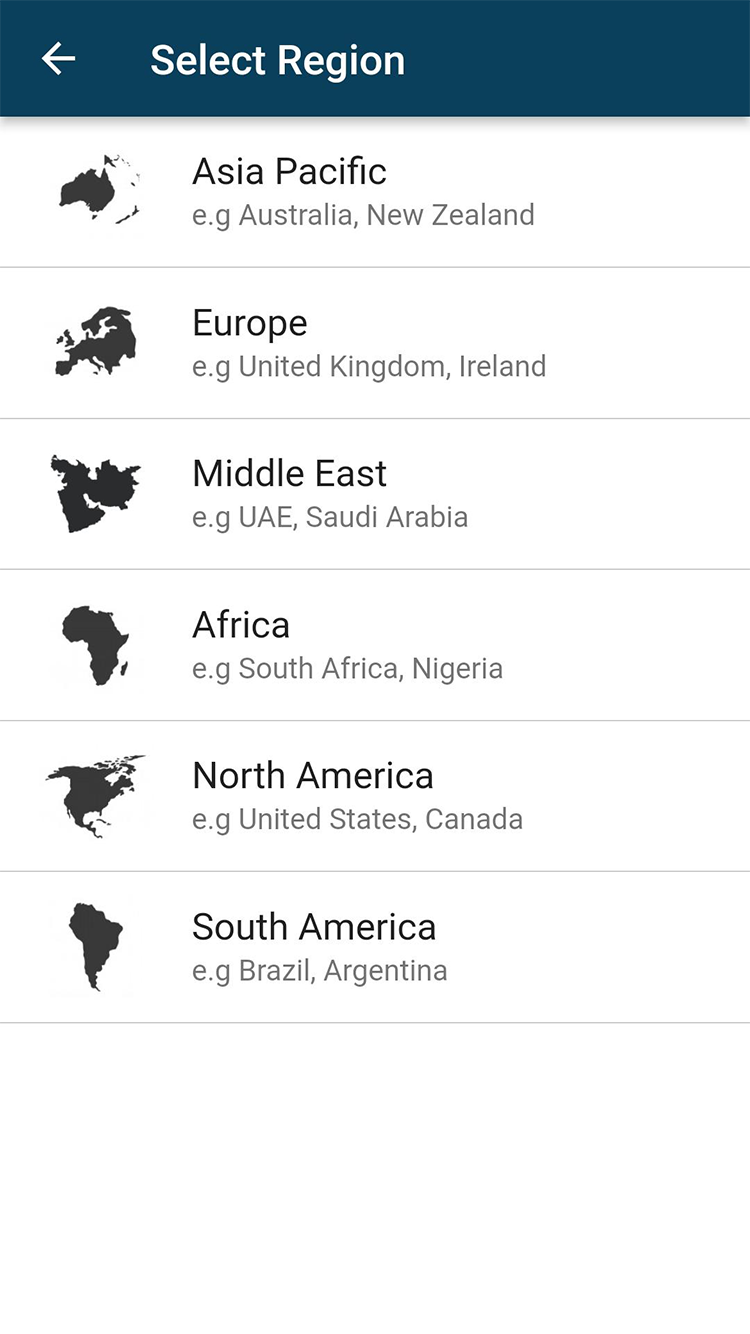 Search for and select your school.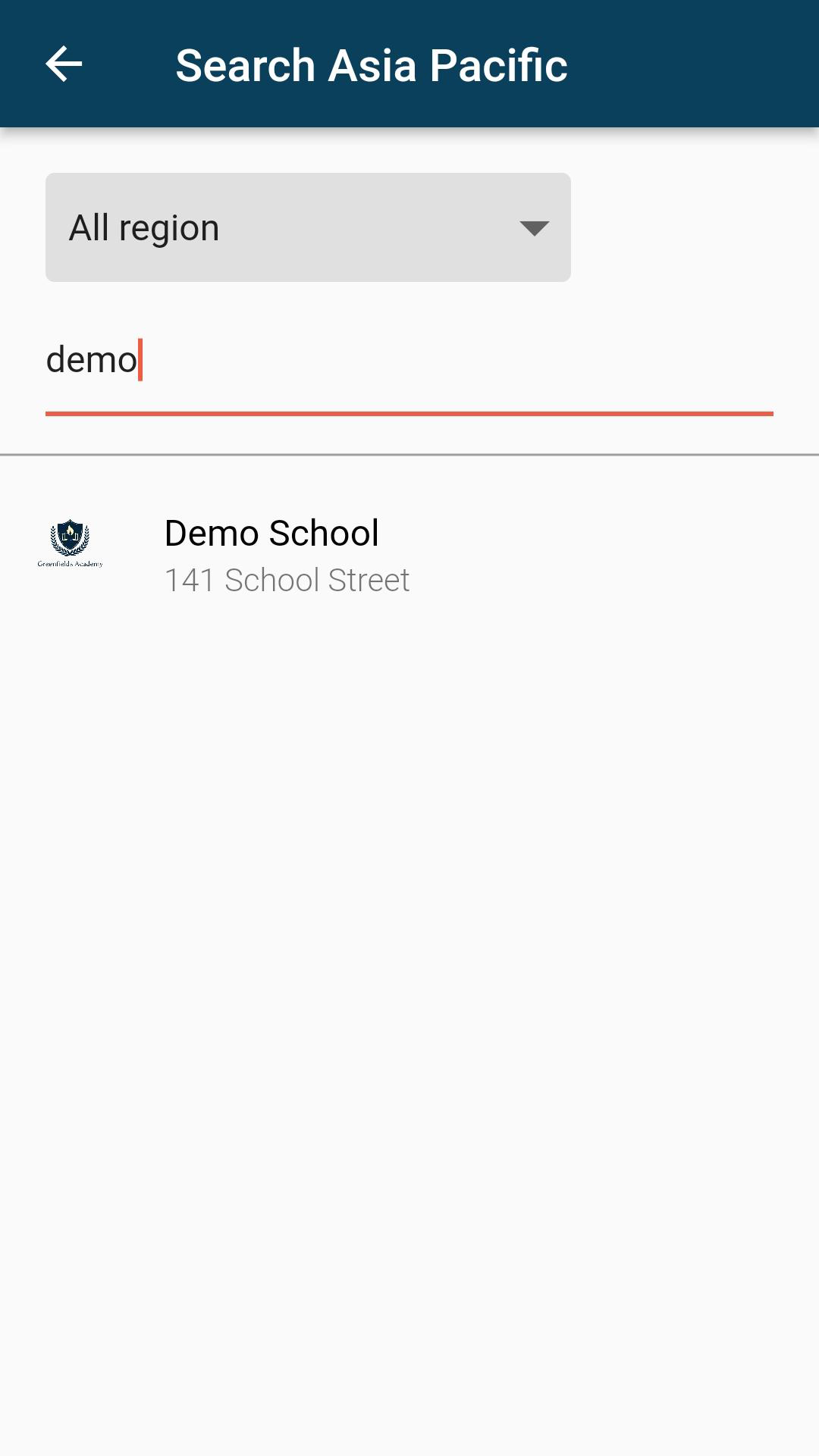 Register a User
Before you can add your school, you will need to register.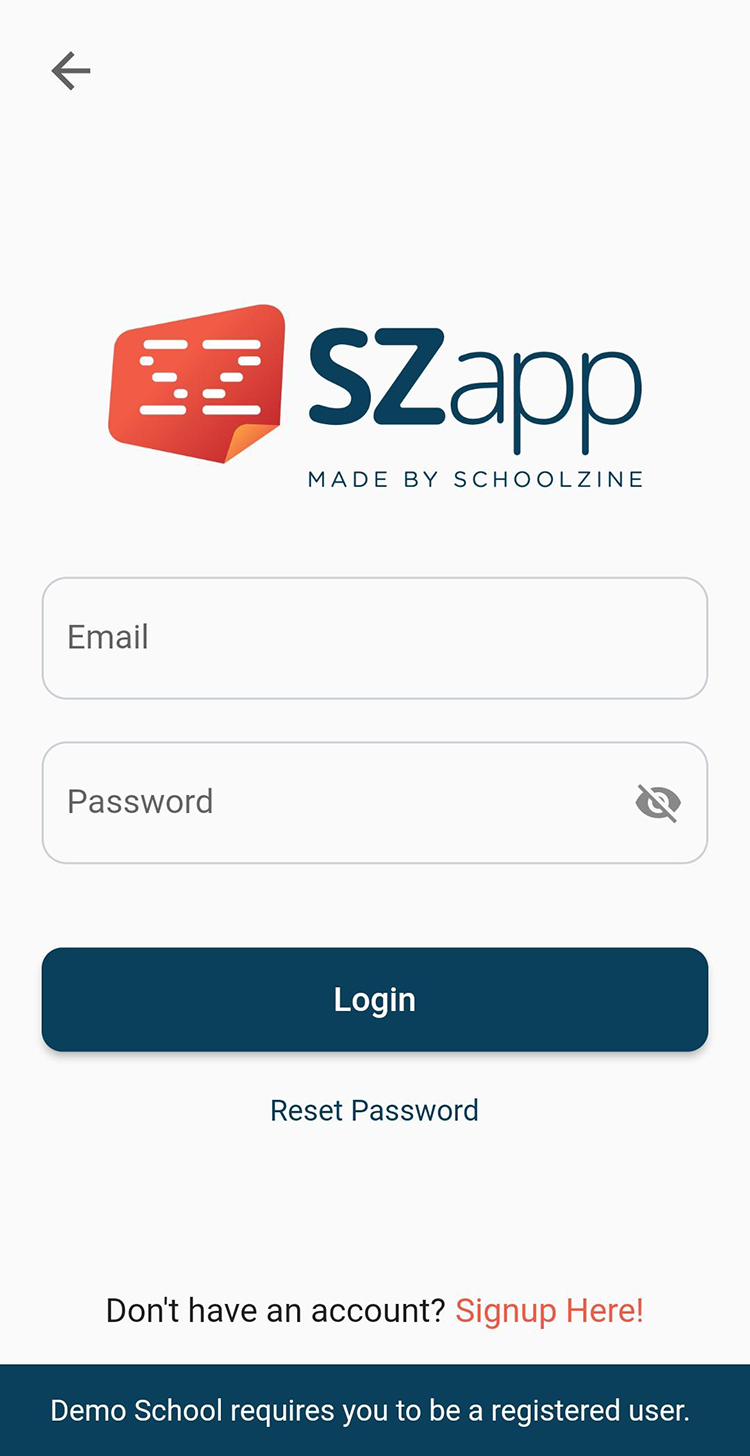 Enter your email and name.
Create your password.
Confirming your Email Address
Once registered you will be sent an email to confirm your email address. Open your mail program and click/tap the URL to confirm.
Upon completion, you will then be shown a confirmation screen.
Allowing Permissions
Upon installation of the update, you will be asked to allow access to storage on your device. This is required to ensure that SZapp can access the necessary files to store crucial data on your device.
Please click the affirmative options on each pop-up.
Note: The pop-up message you see may differ depending on your device.
Managing Notifications
Choose which group/s you would like to receive notifications from.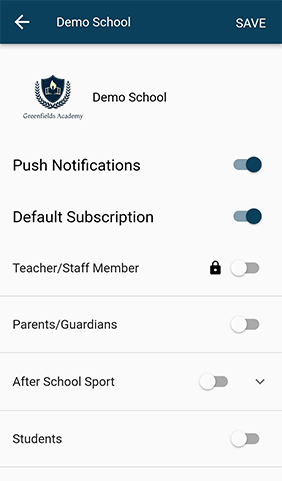 Groups with arrows indicate that there are sub-groups which you can join.
Home
The Home tab displays the most recent news item and links to important school information and tools.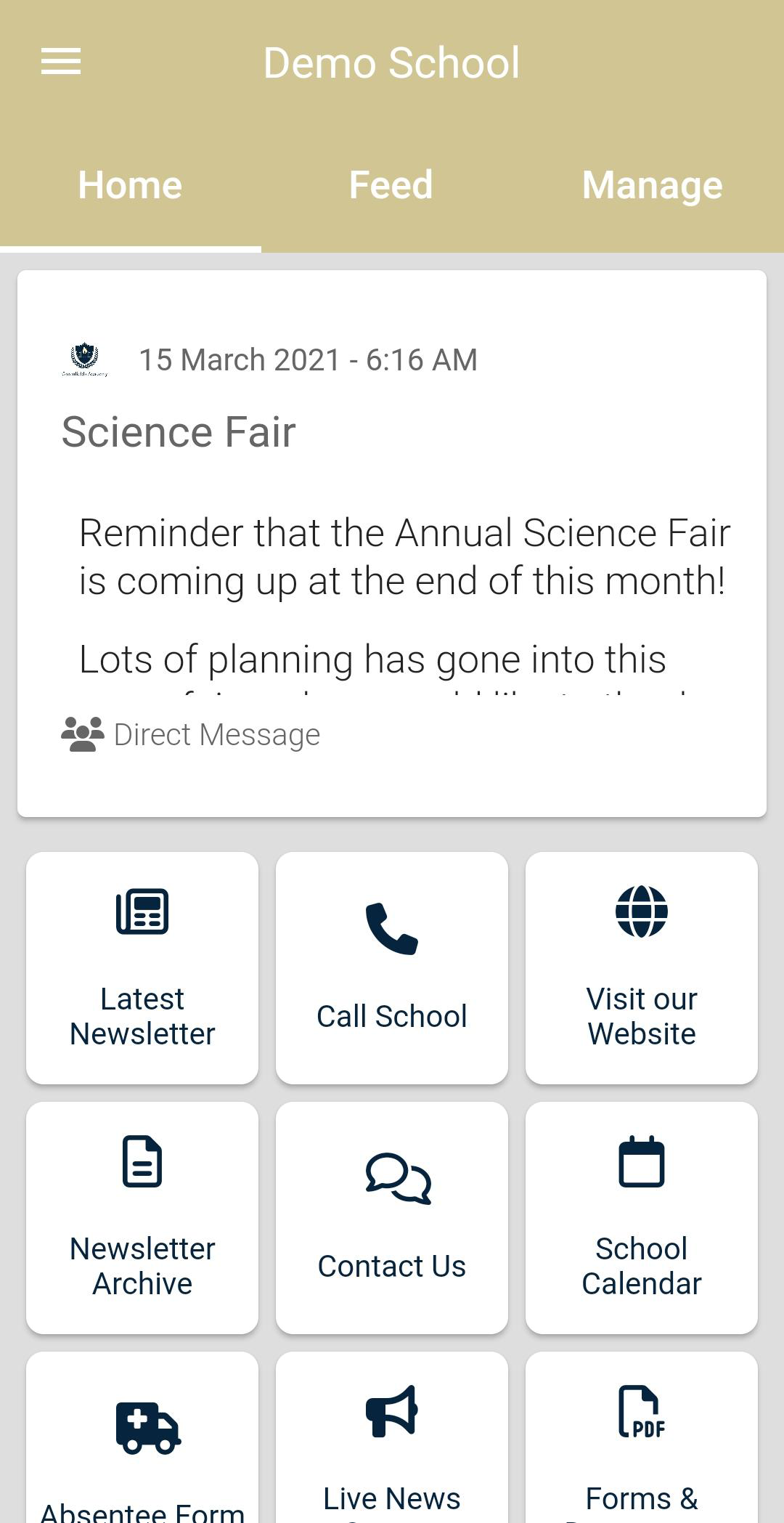 Feed
The Feed tab shows a summary view of all news items which you have subscribed to.
Manage
The Manage tab allows you to customise what information shows in your news feed and what push notifications you will receive.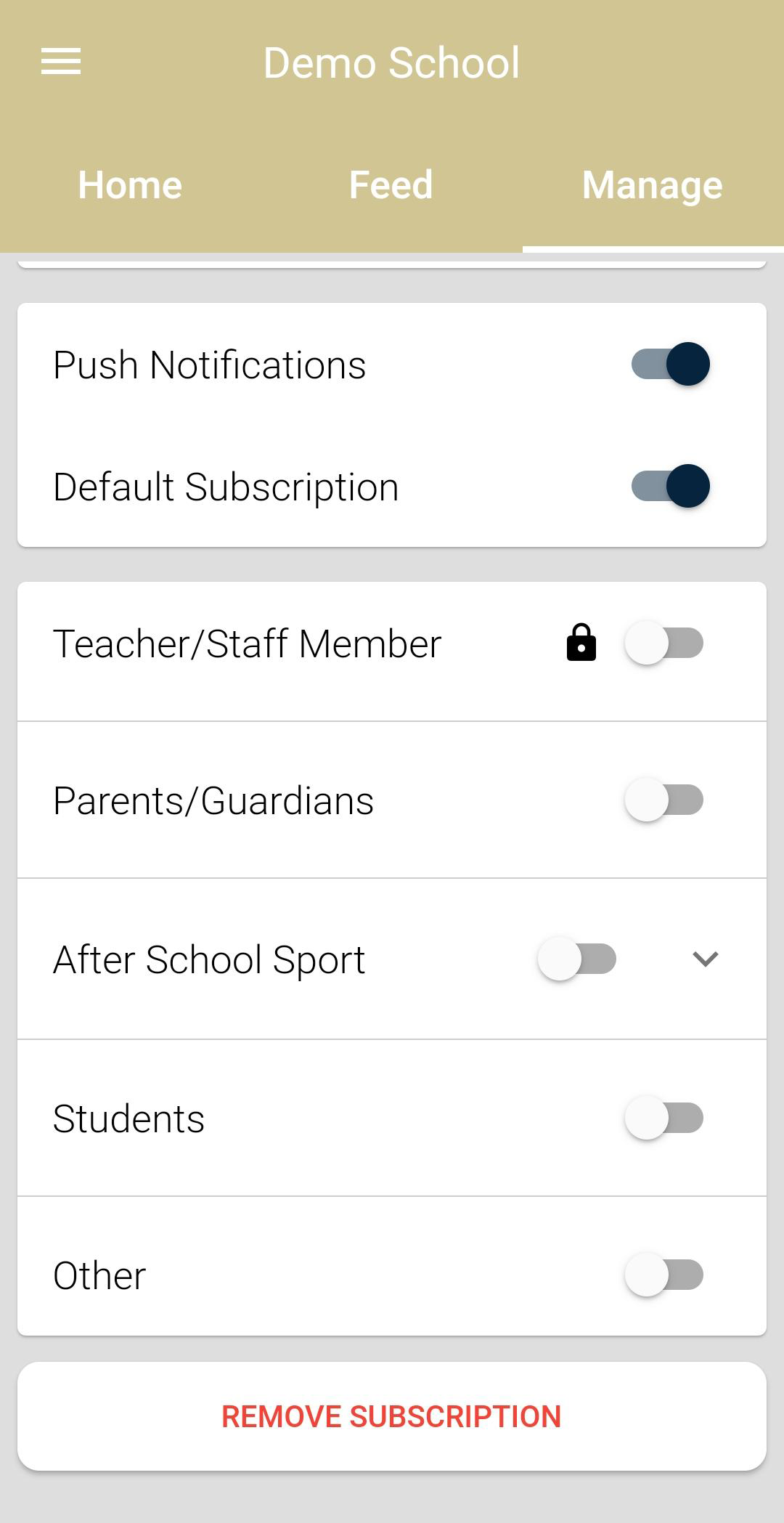 For more information please view our FAQs
Latest News
Pupil Free Day
30 Mar 2021
Pupil Free Days 2021
Dear Parents and Carers,
RE: Pupil Free Day, Monday 19 April
You will already have been advised by your principal that the first day of term 2, 19 April, will be a pupil free day across all systemic Catholic schools in the ACT.
In order to provide the best possible teaching and learning for every student there is a significant need to support teachers and school staff with professional learning opportunities that better position them to meet the expectations and needs of our school communities and students. Monday 19 April has therefore been set aside as a pupil free day to support the learning and development of teachers and school staff. The first day of school for all students at ACT systemic Catholic schools will be Tuesday 20 April.
Each school will communicate relevant arrangements for opportunities to access out of school hours care where this is required.
Thank you for your understanding and continuing support for Catholic education.
Good wishes
Ross Fox
Director
24 March 2021
Award Presentations.
26 Mar 2021
Dear Parents and Carers
This weeks Merit and Bookworm Awards, as published in the newsletter, will be presented to the students at Morning Assembly, 8:50 am , next Monday March 29th.
Kind regards
Ursula Jamieson
Principal
Harmony and Grandparents Day postponed.
19 Mar 2021
Dear Parents and Carers
Unfortunately the weather forecast for Monday is for a high chance of rain (90%). We are making the decision now to postpone Harmony and Grandparents day, rather than have people travel and prepare for a day that is ultimately cancelled.
We will postpone to Friday next week, March 26th. We apologise for any convenience this may cause. Although we are disappointed that it won't happen on Monday, we look forward to it happening on Friday.
Kind regards
Ursula Jamieson
Principal
Compass Parent Portal Information
12 Mar 2021
Catholic Education Canberra Goulburn (CECG) are introducing Compass, which is an online communication tool for parents. St Thomas the Apostle Primary School will be introducing the Parent Portal beginning Monday of Term 2. The Compass Parent Portal is an online portal that allows you to interact with our school and access up-to-date information.
Please read the following information with additional details off the Parent Portal and what it will give you access to. Your login creditentials will be sent to you by the end of Term 1.
If you have any questions, please contact either Ms Chant or Mr Mooney.
School Photos this Thursday.
09 Mar 2021
Please have your children dressed in Sports Uniform for School Photos this coming Thursday, March 11th.
Year 5/6 Camp 2021
01 Mar 2021
Dear Parents and Carers of our 2021 Year 5/6 class
I am pleased to be able to give you some information regarding the school camp this year. Due to COVID we have moved our usual time for camp in Term 1 to Term 2. We were booked to go to Sydney but we have made the decision not to go to a busy city and to do a country sport and recreation camp instead. We are booked into the Outdoor Pursuits COOBA Camp, from Monday May 3rd to Wednesday May 5th. Cooba is situated at Berridale in NSW, about half way between Cooma and Jindabyne. St Thomas' have attended this camp many times before and it's always been a terrific experience.
The cost for the camp is $345 and payment is required before the date of camp. Many parents opt to pay in instalments and this can be done by using the Qkr app or speak to Naomi for other options.
More details will be sent home by the Year 5/6 teachers in the next few weeks.
Kind regards
Ursula Jamieson
Principal
Run Sheet for the Swimming Carnival.
26 Feb 2021
This is the order of events for the Swimming Carnival today. It is anticipated that events will begin by 10 am (after all studnets have had their water safety test) and be completed by 1:30 pm. We can't give an exact time for events as they will run continuously over the day.
Last day for canteen tomorrow
24 Feb 2021
Dear Parents and Carers
Tomorrow THURSDAY Feb 25th is the LAST DAY the canteen will be open until further notice. After many year of wondeful service to the school, Paula Papandrea will be finishing up as canteen manager.
The postiion has been advertised and we hope to find a new canteern manager as quickly as possible. Until then, the canteen will be closed.
I apologise for the inconvenience this will mean for some families.
On behalf of the school community I would like to thank Paula for her service and wish her all the best in her new endeavours.
Kind regards,
Ursula Jamieson
Principal
Swimming Carnival Spectators
22 Feb 2021
This is just a quick note to confirm that parent spectators are allowed to attend the Swimming carnival on Friday 26/02/2021 at Stromlo Leisure Centre. Parent spectators will be required to sign in via the COVID app and pay a $2.55 entrance fee.
Hope to see you there.
School Counsellor
05 Feb 2021
SCHOOL COUNSELLOR
As part of the pastoral care program for students, St Thomas the Apostle School have access to a Student and Family Counselling service provided by CatholicCare Canberra & Goulburn.
This year we have a new school counsellor. We welcome Ima Gina to look after our school in 2021. We have been fortunate to secure extra counselling hours this year. Ima will work on Mondays from 9am -5pm and Fridays from 12.30 -5pm.
A new online referral system will come into place in the future. For now, if you would like your child to access the school counsellor, please ask for a referral form from your child's teacher. There are no fees to access this service.